Let your skin's natural radiance shine with OxyGeneo!
"Oxygen cocktail" for the face with an oxygen rejuvenation procedure.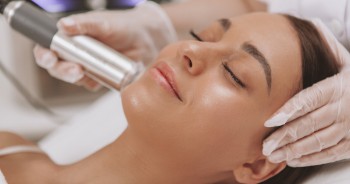 The new generation technology, no surgery, no injection, with a quick visible effect the next day.
The procedure is being implemented with a special patented technology, invented in Israel.
It takes place in three stages:
1. Purification, stimulation of cells, oxygen saturation and improvement of blood circulation
2. Toning the muscles of the face, returning their elasticity
3. Moisturising and nourishing mask that penetrates the skin and brings sleeping cells back to life.
As a result, your face will shine with freshness and you will have a wonderful mood.
The procedure can be either one-off or in regular sessions, for consistent results.